Hot dip galvanized square tube
Hot dip galvanized square tube is used square tube plate or strip after curl forming in the hot dip galvanized pool through a series of chemical reactions forming the square tube; can also be hot-rolled or cold rolled galvanized steel strip after colda hollow square cross-section bend, then the high-frequency welded steel pipe.
Hot dip galvanized square tube has good strength, toughness, ductility and welding process performance and good ductility, the alloy layer with steel base attached to a solid, hot dip galvanized square tube can be cold punching, rolling, drawing a variety of molding and bending without damage to the coating; for general processing such as drilling, cutting, welding, cold bending process. Hot dip galvanized surface bright and beautiful, according to the demand for engineering.
Hot dip galvanized square tube is often used: glass curtain wall, Tower of power, communications, power grids, water and gas transmission, wire casing, housing, bridges, metal structure, power transmission, etc.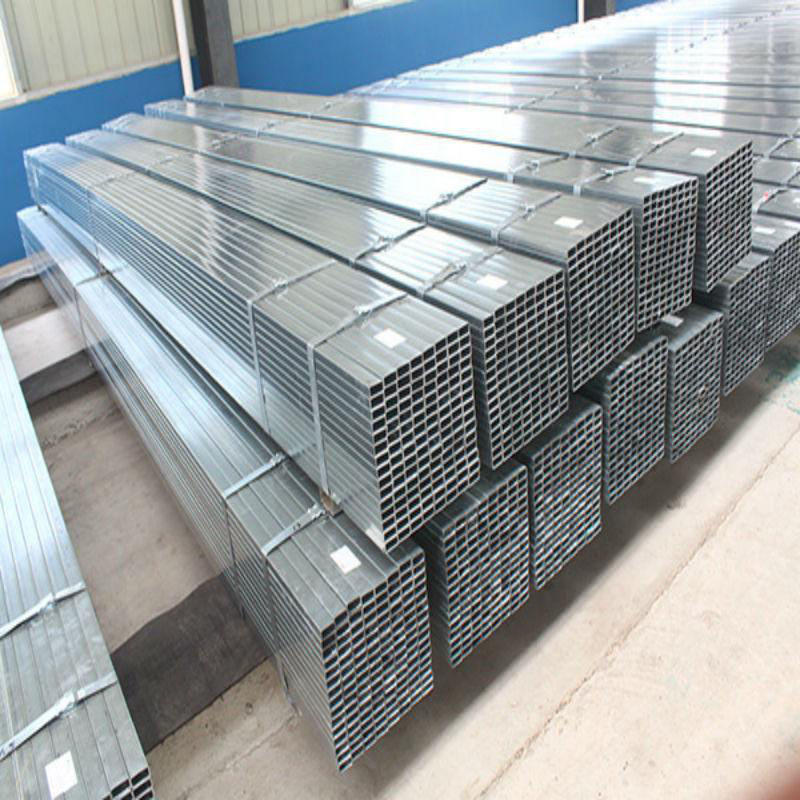 ---
Post time: Apr-22-2021